Dr. Dirk Deuster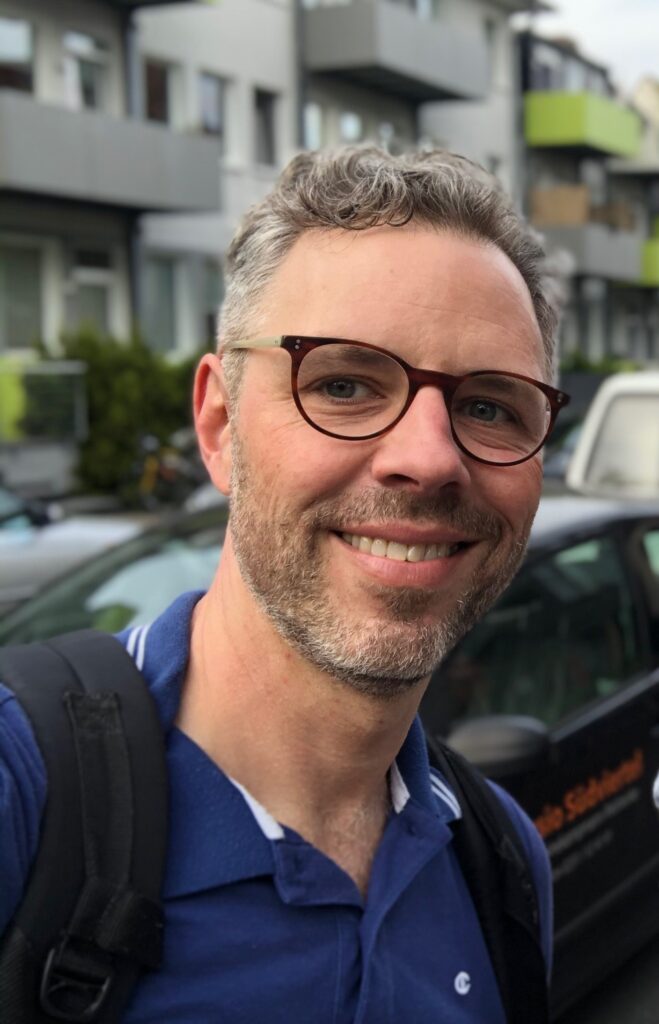 It is with deep sadness that we inform you that our colleague Dr. Dirk Deuster, a highly esteemed Senior Physician within the Department of Phoniatrics and Paediatric Audiology at the University Hospital Münster, has passed away at the age of only 50 years.
He had been working at the University Hospital Münster since 1st July 2000, where he was extremely committed to his tasks in clinic, teaching and research. He established an outpatient clinic for musicians and a voice consultation for transgender people, all of whom benefited from his extensive training as a physician, medical psychotherapist and pianist.
Dr. Deuster was a very active member of the Union of European Phoniatricians (UEP) and devoted to the ideal of international cooperation within our profession. He chaired the UEP's Speech, Language, Literacy Committee for several years.
He was honoured with the Karl-Storz-Award for Teaching in Phoniatrics and Paediatric Audiology by the German Society of Phoniatrics and Paediatric Audiology (DGPP) in 2008; with the Gerhard-Kittel-Medal for Promotion of Young Academics, awarded by the DGPP in 2016; and with third prize in the European Phoniatrics Voice Award, bestowed by the UEP in 2016.
His current scientific work focused on studies in medicine for musicians', voice physiology and platinum-induced ototoxicity.
In addition to his extensive teaching activities at Münster University Hospital, he was committed to the teaching institutions for speech therapists in Münster and Osnabrück, at the Institute for Music Science and Music Pedagogy – Music Therapy of the Westphalian Wilhelms University, and at Münster University of Music. He was the representative of the DGPP in performing the National Competence-based Learning Target Catalogue.
From 14th December 2019 to 7th May 2021, he was president of the German-speaking Society for Speech and Voice Medicine.
Throughout his time at the clinic, he always offered his steadfast support to all his colleagues. Without his unstinting commitment to the clinic, it would not have been possible for Antoinette am Zehnhoff-Dinnesen, the former DGPP and UEP President, to perform her duties on behalf of these societies and for the foundation of the European Academy of Phoniatrics and the European Manual of Medicine Phoniatrics to the same extent.
He met his fate with admirable dignity. At the end of the last digital lecture of his beloved teaching series 'Medicine and Music', which he was able to moderate himself, he played a record of his own, the 1st movement of Beethoven's Moonlight Sonata. We never will forget this farewell.
We, the members of the UEP, mourn with his colleagues and with the relatives of the deceased, whom we will always keep in honourable memory. We bow our heads in respect.
May Dirk Deuster rest in peace.
FOR THE UNION OF EUROPEAN PHONIATRICIANS FOR THE DEPT. OF PHONIATRICS AND
Prof. Ahmed Geneid, President PAEDIATRIC AUDIOLOGY, UNIVERSITY HOSPITAL MÜNSTER
FOR THE EUROPEAN ACADEMY OF PHONIATRICS Prof. Katrin Neumann, Clinic Director
Prof. Tadeus Nawka, President Prof. em. Antoinette am Zehnhoff-Dinnesen,
Past Clinic Director and Honorary Chairperson of UEP