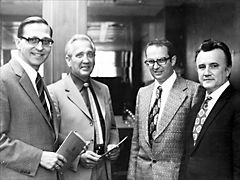 The Initiators of the UEP
Peter Biesalski (Germany), Dušan Cvejić (Yugoslavia), Gerhard Kittel (Germany), and Oskar Schindler (Italy) founded the Union of the European Phoniatricians in Belgrade, Yugoslavia, in 1971.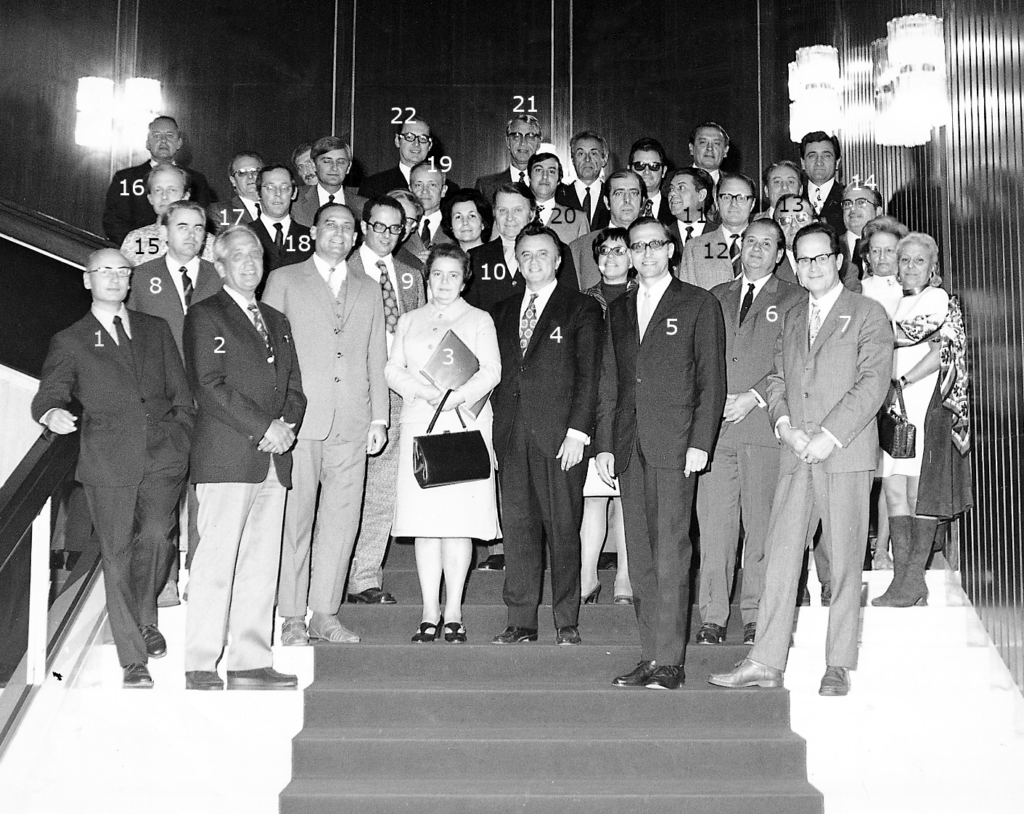 UEP Founding Members
1 H. J. Arndt (Wiesbaden, West Germany), 2 P. Biesalski (Mainz, West Germany), 3 E. Sedláčková (Prague, Czechoslovakia), 4 D. Cvejić (Belgrade, Yugoslavia), 5 G. Kittel (Erlangen, West Germany), 6 T. Frint (Budapest, Hungary), 7 C. Siegert (Jena, East Germany), 8 J. Hirschberg (Budapest, Hungary), 9 O. Schindler (Torino, Italy), 10 G. Perdoncini (Villefranche-Nice, France), 11 J. Gisbert Alos (Valencia, Spain), 12 O. von Arentsschild (West-Berlin, West Germany), 13 H. Gundermann, (Greifswald, East Germany), 14 L. Croatto (Padova, Italy), 15 H. Lindholm (Uppsala, Sweden), 16 E. Loebell (Hannover, West Germany), 17 J.-Cl. Lafon (Besançon, France), 18 G. Böhme, (Leipzig, East Germany), 19 J. Perelló (Barcelona, Spain/Catalonia), 20 M. Accordi (Padova, Italy), 21 W. Schlorhaufer (Innsbruck, Austria), 22 F. Frank (Vienna, Austria)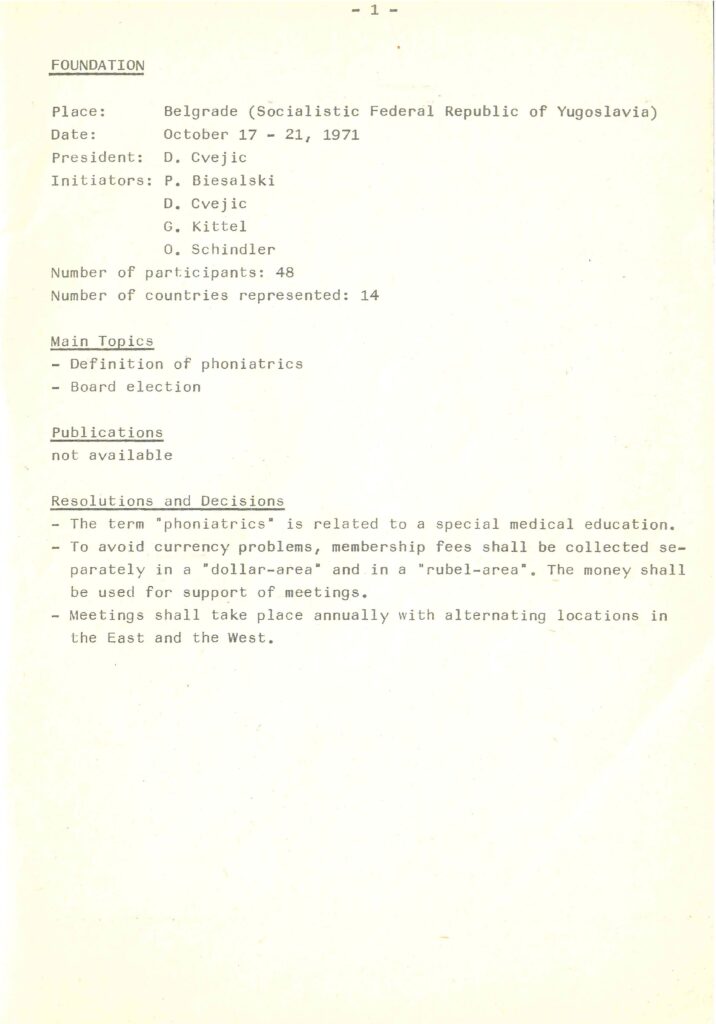 Written note in the Annual Bulletin 1983 about the foundation of the UEP in 1971 (Author Jürgen Wendler, General Secretary)
Jürgen Wendler's presentation about the history on the occasion of the UEP's 50th anniversary of foundation on 9th December 2021 in Belgrade.
Interview of the former UEP president Antoinette am Zehnhoff-Dinnesen with Jürgen Wendler about the history of Phoniatrics in Germany in 2020.
International survey on the history and present state of phoniatrics, the medical specialty for communication disorders.
The collection has been compiled on behalf of the Union of European Phoniatricians in 2000 and presented at the 4th European Congress of Oto-Rhino-Laryngology, Head and Neck Surgery - EUFOS 2000, 14.-18. May 2000, in Berlin. The presentation comprises some 1000 printed pages, more than 100 photos, and 32 video-clips from 30 countries.