Education Committee for Phoniatrics
Chair of the committee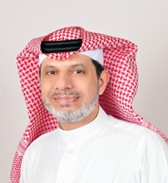 Prof. Khalid H Al Malki, MD, PhD
Consultant, Professor of Phoniatrics
Supervisor, Research Chair of Voice, Swallowing and Communication Disorders
King Saud University, Riyadh, Saudi Arabia
http://vas.ksu.edu.sa/

Members of the committee
Projects supervised by the committee
Strategic Objective 1: Recognized and Accredited Phoniatrics training programs:
Project 1.1: Documentation of current international Phoniatrics training programs.
Documentation Team:
Prof. Khalid Al Malki (Coordinator)
Prof. Tamer Mesallam
Dr. Paola Diaz Borrego
Project 1.2: Encouragement of Phoniatrics training programs to acquire recognition and accreditation.
Recognition and Accreditation Team:
Prof. Louisa Traser (Coordinator)
Dr. Anna-Katharina Rohlfs
Prof. Tadeus Nawka
Dr. med. Barbara Arnold
Strategic Objective 2: Competent Phoniatric Residents:
Project 2.1: Empowerment of Phoniatrics residents with the needed knowledge, skills, and attitudes.
Phoniatrics Training Team:
Prof. Tamer Abou-Elsaad (Coordinator)
Prof. Berit Schneider-Stickler
Prof. Ana Danic Hadzibegovic
Strategic Objective 3: Branding Phoniatrics:
Project 3.1: Information and Promotion of Phoniatrics
Phoniatrics Branding Team:
Dr. R. Eugenia Chavez Calderón (Coordinator): Tiktok, Linkedin
Dr. Devora Kiagiadaki: Instagram
Dr Maria Isaeva: Facebook
Dr. Laaksonen Annika: Youtube
Dr. Ahmed Zayed: Twitter
Dr. Ilter denizoglu: Mail service
Dr. Ahmed Geneid.